A viticultural haven
Château Fontaine is situated at Pierrefeu in Provence, a veritable viticultural haven.
An AOP since 2013, the appellation enjoys a unique climate, benefitting from the influence of the Mediterranean as well as continental influences from further inland.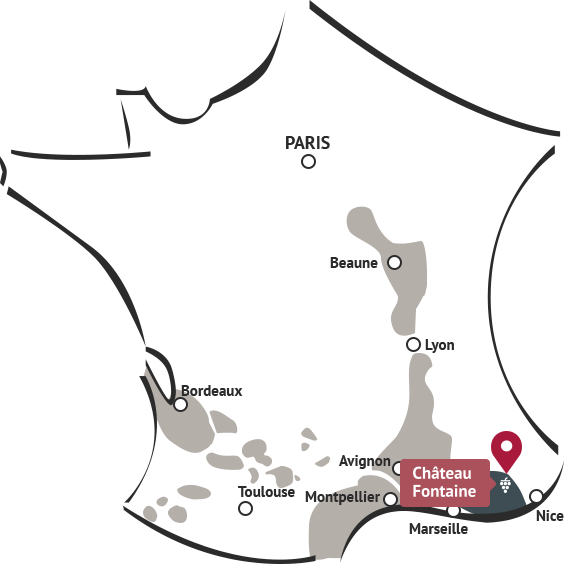 Winemaker's words

After harvesting, the grapes are pressed and the juice is maintained at low temperatures for a week before fermentation begins. Fermentation takes place at temperatures of between 16 and 18° to conserve a maximum of aromas in the young wine.
AOP Côtes de Provence (rosé)