Tradition and reasoned agriculture in the heart of Beaujolais
Located in Blacé and Vaux en Beaujolais, at 450 metres altitude, the Domaine enjoys ideal sunshine exposure, overlooking the Saone river plain (south – south-east).
A naturally luminous environment for the perfect development of the vines, nestling within a magnificent landscape facing the Beaujolais hills.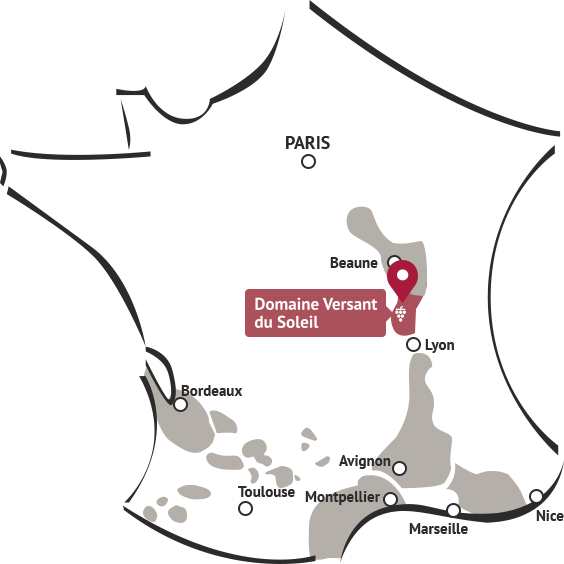 Winemaker's words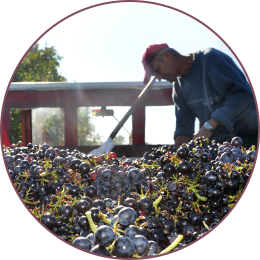 A reasoned approach is adopted for all of the vines, which are aged between 30 and 70 years old. We are extremely attached to our traditional methods at every stage, from the culture of the vine to the winemaking. And our grapes are all picked by hand.
AOP Beaujolais Villages (red)
AOP Coteaux Bourguignons (red)